In 2021, complaints against renovation contractors were rife, increasing by almost 50% from 2020. It was a repercussion from the border restrictions as a part of the COVID-19 measures, which has caused severe shortage in manpower and raw materials. Renovation projects were not only delayed, but the workmanship was also compromised. To effectively monitor the progress and quality of renovation works, both for your home and the office, there are many aspects to consider. To start with, here are five ways you can look into to safeguard the quality of your upcoming renovation works.
Choose the Right Fit-Out Specialist
The right fit-out specialists provide the necessary technical expertise for space planning, complete with detailed measurements and layout, choice of materials, project execution, completion and handover. They should also be equipped with effective problem-solving and project management skills, especially during these times, when COVID-19 measures are continuously evolving. In addition, working with multiple subcontractors requires both skills and experience to be able to clearly define the job scope of each subcontractor and manage the quality of their work.
To choose the right fit-out specialist for your renovation works, you may consider taking up the Critical Thinking (SFW) course by the Singapore Furniture Industries Council (SFIC) Institute. This Workforce Skills Qualifications (WSQs) course is not just for existing industry practitioners to enhance their critical thinking and problem-solving abilities, it also provides you a better idea of how fit-out specialists identify and analyse problems to arrive at suitable solutions during the renovation process.
Understand the Technical Drawings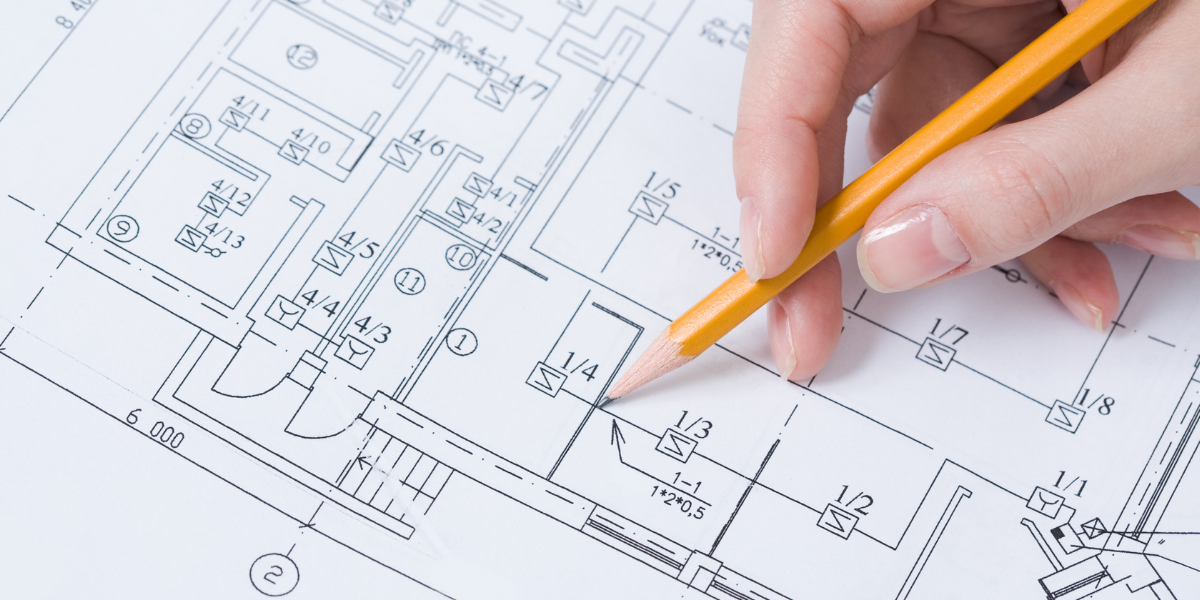 Once you have selected a fit-out specialist for the works, a site visit may be conducted and the specialist may generate a 2D floor plan and 3D rendering of the proposed design, based on their discussion with you. It is essential that you examine these drawings and modelling closely, as these may form the basis of the renovation work, and they become the reference points throughout the entire renovation process. Any oversight at this point due to your agreement to the drawings without fully comprehending them may cause a mismatch in expectations during the execution phase.
Therefore, to ensure that you understand the technical drawings presented to you and even how these drawings are produced, our Technical Drawing (SFW) course may be useful in helping you to match what you have in mind with the technical drawings provided by the fit-out specialist you have engaged. Through this short course, you will learn how to read and visualise technical drawings and specifications, as well as how these drawings fit the requirements of use.
Select Suitable Materials
Upon confirming the drawings and design plans, the next step is the selection of materials. An experienced fit-out specialist may provide a list of sample materials that are suitable for your design, layout and interior conditions, for you to choose from. However, you are still expected to make a decision from the multitude of materials and variations available. To make a better, well-informed decision on your material selection, our Material Studies and Production Processes (SFW) course will enable you to choose suitable materials that fit the design you have in mind and provide you the ability to inspect the quality of materials used in the project execution stage.
Monitor Installation Process
One of the critical stages during renovation works is the process of installation and assembly of equipment and components. While you may be present to supervise the different stages of the renovation works from time to time, you may also need to know what to look out for in the process. By taking the Installation and Assembly (SFW) course, you will understand the intricate process for installation and assembly, from preparation to execution, so that you can monitor the installation work carried out more effectively.
Knowledge on Construction Processes
Ultimately, having adequate knowledge on the construction processes will help a great deal in interpreting the information on construction methods, tools and machinery used, as well as materials available. Through the Construction Technology (SFW) course, you can also identify construction processes and technologies that may be suitable for your needs and verify the suggestions proposed by the specialist you have engaged. Furthermore, by fully understanding the construction processes and the possible constraints that come with it, you will be able to consider alternative techniques and solutions that may be more time and cost effective as well.
As much as you may wish to complete the refurbishment work on your own to save yourself the potential heartache and costs, you will still need the technical experience from a fit-out specialist to ensure the interior meets your expectations and your needs. Nonetheless, these Built Environment short courses may provide you an inkling into the thoughts and considerations when it comes to renovation and refurbishment works, which will be valuable for you to ensure the best quality work is being carried out for your space.
For more information on built environment short courses, please visit www.sficinstitute.com/built-environment.