Learning by Design
WHAT IS DESIGN THINKING?



Design thinking is a process for creative problem solving. It is "human-centered" and employs an iterative, hands-on approach to creating innovative solutions.
DESIGN THINKING PROCESS
PAIN POINTS OF SINGAPORE'S EDUCATION V.S. ENHANCED LEARNING WITH DESIGN THINKING

USING DESIGN THINKING TO APPROACH CHALLENGES
Challenges that teachers and schools might face: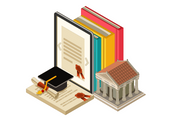 CURRICULUM– Learning experiences of students
Design ways to interact with students around content.
Find out more about the things students do outside of school
Connect these interests to content taught in school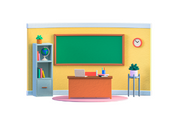 ENVIRONMENT– Learning spaces
Rethinking the design of different spaces will help send new messages to students about how they should feel and interact
Creating comfortable spaces (e.g. libraries, canteens) that meets students needs and enhance engagement and traffic flow

PROCESSES & TOOLS– School Programs and Experiences
Ways to engage parents as an integrated part of their children's learning experience
Attracting best teachers to your school
Designing ways to maintain "school-life" balance
Redesigning school schedules to holistically meet the needs of students, teachers and parents

SYSTEMS– Strategies, goals and policies
Contribute by designing systems to balance the different needs of students, teachers and parents
Revision curriculum to stand out from other schools
SFIC INSTITUTE'S UNIQUE TOOL FOR DESIGN THINKING
We created CUEDIT!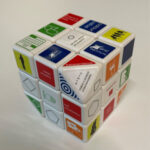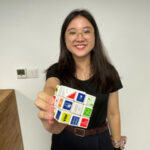 Exclusively designed by SFIC Institute and used in our design courses, this toolkit has helped over 1,000 students understand and explore Design Thinking through iterative thinking.
RECEIVE this unique toolkit and start your thinking process anywhere when you join our Design Thinking Courses!
DESIGN THINKING PROGRAMME